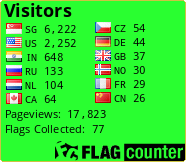 google analytics:::::UA-30712705-1 http://dinakar99999.blogspot.in
Succeed In Affiliate Marketing with Commission Junction (CJ.com)
Commission Junction is a premier affiliate network for big brands including Match.com, Netflix, GoToMeeting, and a seemingly unlimited amount of smaller businesses. You
will
find a product to match your affiliate campaigns with CJ.com.
In this article, you'll learn the benefits and features of CJ.com along with how you too can get started with this remarkable affiliate network.
Why CJ.com?
You're probably asking
"why should I joint another affiliate network?"
It's simple, CJ.com offers up:


Thousands of products and services for affiliates


Complete stat tracking and analytics for campaigns


An immense ad copy selection


On-time payments with flexible payment options


A full support system for your affiliate marketing questions
Unlike other networks that focus on information products, CJ.com is one of the only networks in which you'll find major brands for everyday products that will reach the masses. This access, to major brands, aids in building trust and value driven affiliate campaigns for your audience and business.
Additionally, the marketplace is so massive that you can use advanced search functions to find specific affiliate products and services unique to your campaigns based on a variety of criteria and affiliate methods.
The interface is incredibly easy to use. You'll have rich access to tested ad copy and unique affiliate links once you've discovered a campaign which greatly improves your chances of success vs. having a shot in the dark with your own copy and tracking.
Making it BIG with CJ.com
Your initial
foray into affiliate marketing
can be difficult at best if you're new to affiliate marketing networks but CJ.com has a clear and simple process of discovering and setting up campaigns without the need for extensive, technical knowledge.
Here's how to get started …
1. Sign up for CJ.com
Make an account on the network and
remember to submit your tax information
so you can be paid your earnings through your preferred payment method.
2. Get acquainted with the dashboard
You'll be spending a lot of time monitoring your dashboard and navigating the options with CJ.com which is why it's important to get used to the interface so you can easily access new campaigns, run reports, and stay up-to-date with your campaigns.
3. Browse for products and services
Use the advertiser category list to drill down and
find products to promote in your affiliate business
. You could also use the advanced search features to filter specific
types
of campaigns based on the promotion, link, size, relationship status, language, and country type.
4. Apply to the advertiser campaign
Note
: Not all advertisers have automatic approval for campaigns; you may need to verify your website in order to promote larger brands; it's also important to read guidelines and limitations to your involvement with the company so that you don't break the affiliate agreement.
5. Grab ad copy and promote!
Lastly, you'll find that many advertisers have a wide selection of banners, links, and promotions which you can use for your next campaign. Snag one and start promoting – success is waiting.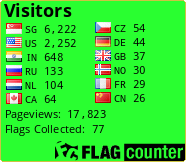 google analytics:::::UA-30712705-1 http://dinakar99999.blogspot.in